There is a big difference between the real and cheap plastic machines in espresso machines. You can make a shot or something close to a flat white with one of the cheapest machines from a big box store, but you'll never get close to the "god shot" of espresso.
At this point, you could buy a machine and even buy some significant upgrades like precision baskets, puck screens, and calibrated tampers. So, you must read and figure out how to get the most out of your extraction.
You can buy a good-quality espresso machine that won't break your budget at this price range. This article will go through some of the best espresso machines that cost less than $500.
Top Picks for Best Espresso Machine under 500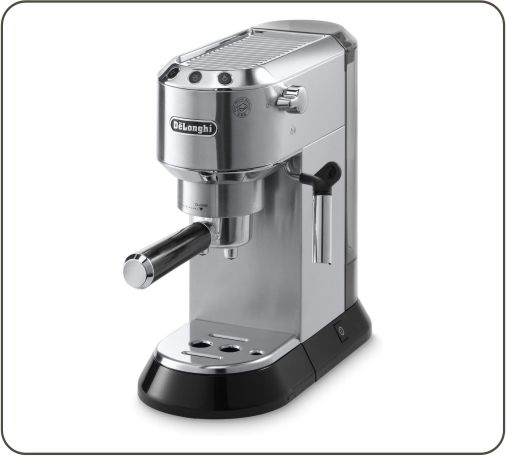 De'Longhi DEDICA Pump Espresso Maker- Best Budget Buy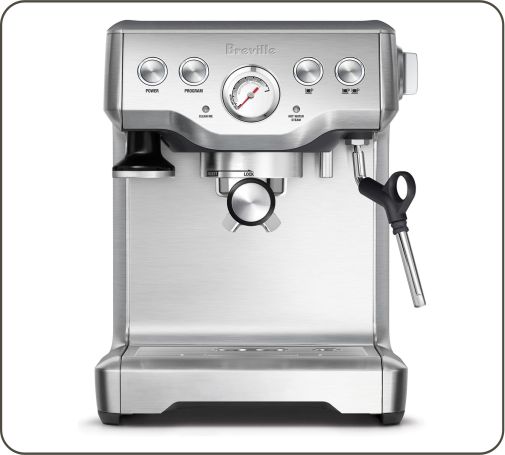 Breville Infuser- The Best of The Best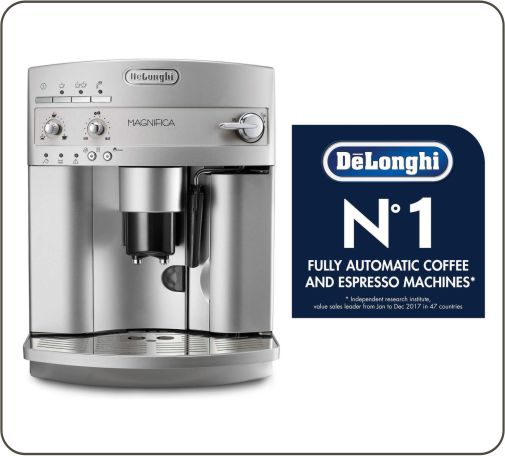 De'Longhi ESAM3300 Magnifica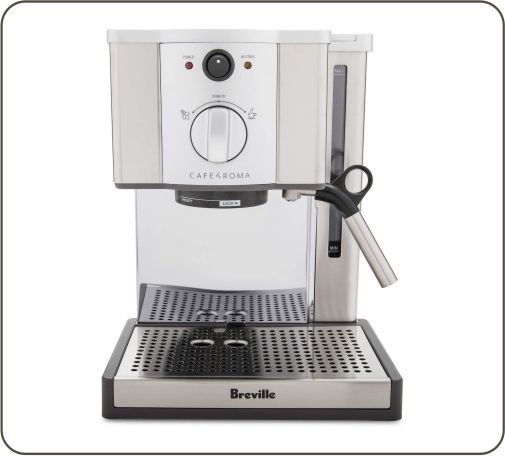 Breville ESP8XL Cafe Roma Stainless Espresso Maker
Gaggia Classic Pro- Best Espresso Machine under 500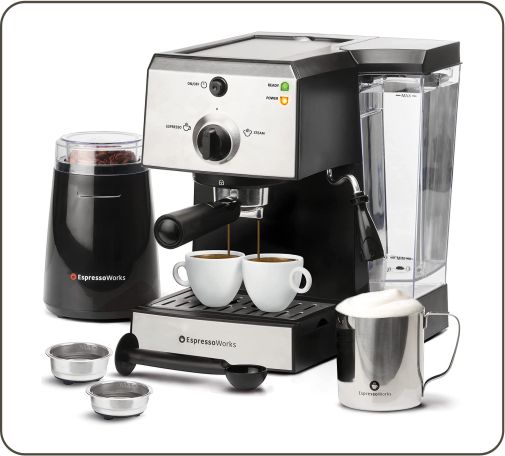 EspressoWorks All-In-One Cappuccino & Espresso Machine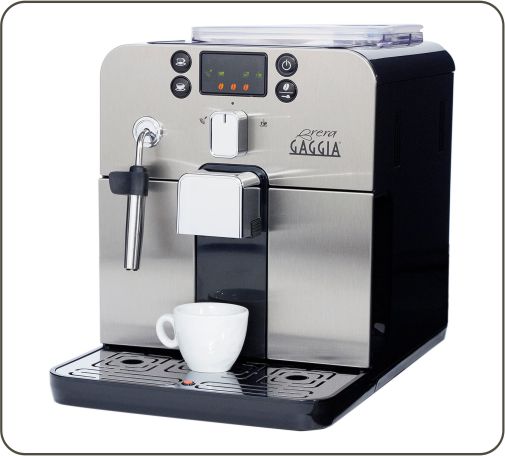 Gaggia Brera Super Automatic Espresso Machine under 500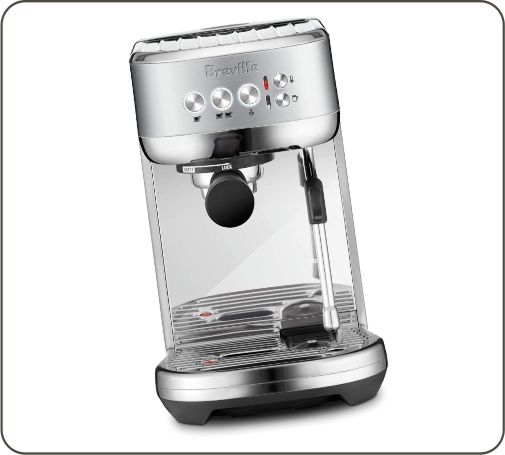 Breville Bambino Plus- Best for The Money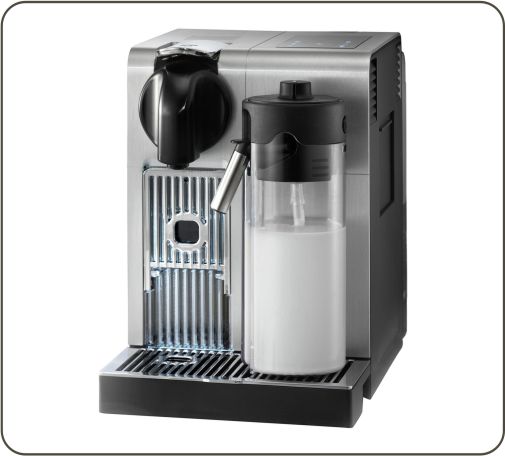 De'Longhi America EN750MB Nespresso Lattissima Pro Machine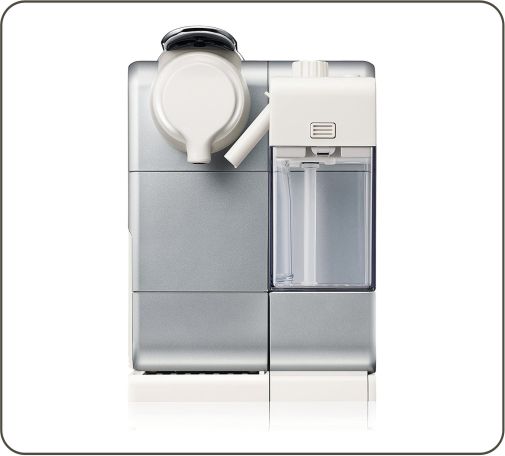 Nespresso Espresso Machine under 500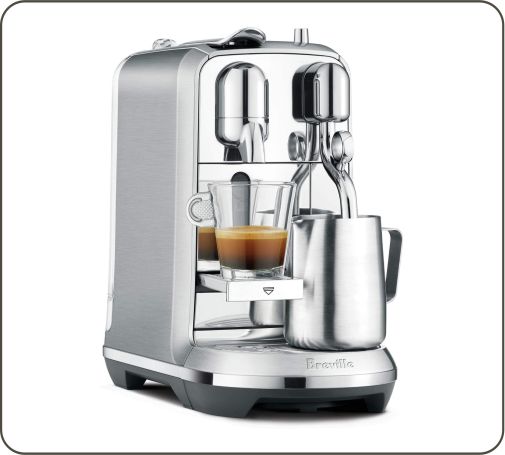 Breville-Nespresso USA Nespresso Creatista Coffee Espresso Machine
1. De'Longhi DEDICA Pump Espresso Maker- Best Budget Buy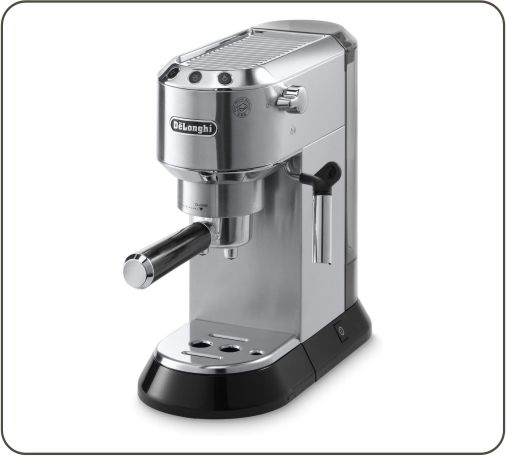 Highlights
De'Longhi Stainless Steel Espresso Machine
Adjustable Controls
Removable Water Tank
Easy Cleanup
Product Description
For those looking for an espresso machine that doesn't take up too much counter space, the Dedica Espresso Machine from De'Longhi is a perfect option. Just six inches broad, but it has a pressure of 15 bars. It's more durable and user-friendly because it's composed of stainless steel rather than plastic.
This model comes with a milk frother and an adjustable drip tray to accommodate taller cups despite its modest size. An espresso pod or one or two shots can be stored in the filter holder.
It's unfortunate, but there are a few issues with this machine's quality. You may consider purchasing an extended warranty for your water pump to ensure your investment doesn't waste.
2. Breville Infuser- The Best of The Best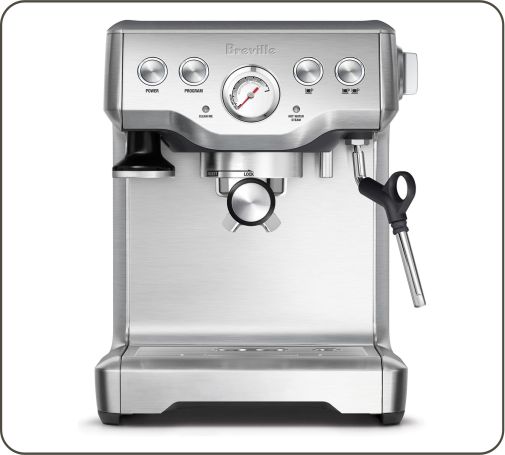 Highlights
Infuser Espresso Machine
Brushed Stainless Steel
Volumetric and Shot Control
Optimal Water Pressure
Precise Espresso Extraction
Product Description:
In this price range, the Breville Infuser espresso machine stands out. It's reliable, consistent, has high-end espresso features, and makes lovely coffee. This espresso machine's top-tier features dramatically improve coffee shot quality.
These include an adjustable PID controller (an instrument that regulates water temperature in 2F brackets), an auto-purge feature that changes water temperature after steam for efficient extraction, and the pre-infusion function from which this machine gets its name.
Pre-infusion soaks ground coffee in low-pressure water before increasing pressure for a crema-rich shot. Low-pressure pre-infusion allows ground coffee to expand and guarantees a balanced brew. Single or double shot buttons with manual override add control.
If you like this machine, consider the Breville Barista. The Infuser has a built-in ceramic burr grinder for slightly over $500.
The Breville BES840XL Infuser is the most excellent espresso maker under $500. The Infuser is the most incredible espresso machine at this price.
3. De'Longhi ESAM3300 Magnifica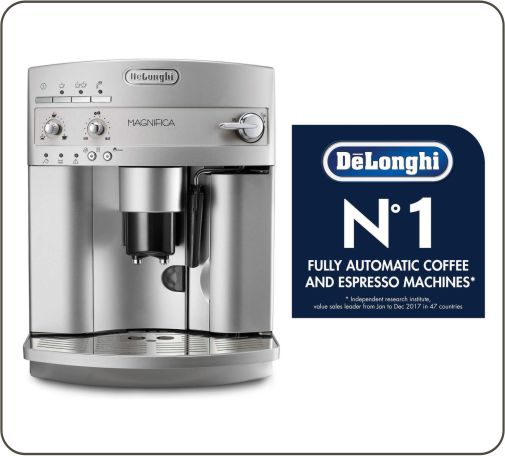 Highlights
Espresso Machine (Super Automatic)
Consistent Brewing Every time
Easy to Clean and Handle
Customized Espresso Drinks
Product Description
One of the finest fully-automatic espresso makers available for less than $500 is the De'Longhi ESAM3300 Magnifica. In addition to using ground coffee, it has a direct-to-brew technology that grinds entire beans right before they're used to make coffee.
At least 9 bars of pressure are required to produce a flavorful shot of espresso. This machine offers 15 bars of pressure, sufficient to mimic the professional coffee experience at home.
This fully automated machine means you don't have to do anything. Cup size and strength are the only options available. And because it keeps track of your preferences, it can deliver what you want each time.
It's not difficult to get everything back in order. Thanks to the machine's automated adjustment for one or two espresso shots, one or two espresso shots will not result in any spilling. You'll know exactly when to clean the inside of the machine, thanks to a decalcification indication on the side of the machine!
Some of the improvements made by De'Longhi between this and the previous model have not been well received. There are many more plastic elements in the latest model, making it less durable.
4. Breville ESP8XL Cafe Roma Stainless Espresso Maker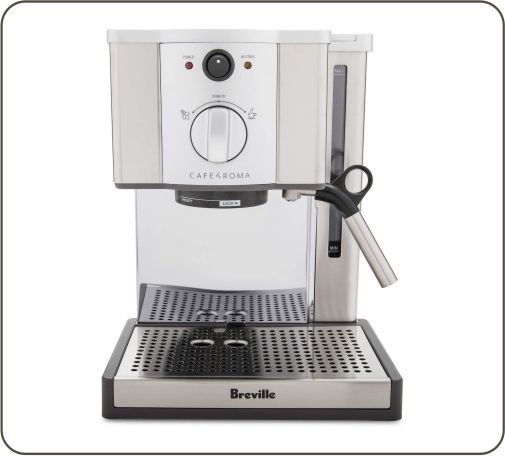 Highlights
Stainless Steel Construction
ThermoBlock Pump
15 Bars of Pressure
Filtration System with Two Walls
Removable Water Tank
Limited Warranty of 1-Year
Product Description
Customers who can't afford more expensive versions should go with the Breville Cafe Roma Espresso Maker.
The thermoblock heating system made by Breville makes sure that the espresso is made at the right temperature. Fifteen bars of pressure are used, which gives the coffee a barista-style aroma and flavor that is so strong.
You'll be impressed at the consistent quality of the crema this machine produces. The heavy pressure helps get rid of the sticky cream.
Use the steaming wand to steam and froth milk for cappuccinos and lattes. You can use the provided heating jug to make the milk. Choose a steaming jug to assist you in steaming and pouring more quickly and efficiently to get the most significant results.
5. Gaggia Classic Pro
Highlights
Commercial-Style Espresso Maker
Made of Solid Stainless Steel
Brushed Finish
Classic Pro Espresso Machine
Easy to Use
Product Description
Nearly three decades have passed since the introduction of the Gaggia Classic Pro. It's built to last and will create a fantastic cup of coffee time and time again. After 70 years in the coffee business, you can tell that Gaggia knows what they're doing.
This machine's commercial-grade quality and durable design are its most notable features. Heavy-duty brass is used in the group head and portafilter to ensure a stable temperature and long-term durability.
For fast switching between shots, the solenoid valve and the boiler with a working pressure of 17.5 bar are among the other features. The 58mm commercial size group head is also included in this package. The Gaggia Classic Pro isn't as adjustable as some of the other machines on this list, but that's not the point of the machine in the first place.
Thanks to this Gaggia Pro's commercial-grade steam wands, commercial-quality steaming is also possible. The main drawback is that you can't make espresso and steam milk simultaneously because it just has one boiler.
This machine's sole purpose is to produce a perfect shot of black coffee. You may want to search elsewhere for a coffee maker like this one, as it doesn't provide many customization options or functionality.
However, look no further than this model if you're looking for a long-lasting, easy-to-use machine that shoots well.
6. EspressoWorks All-In-One Cappuccino & Espresso Machine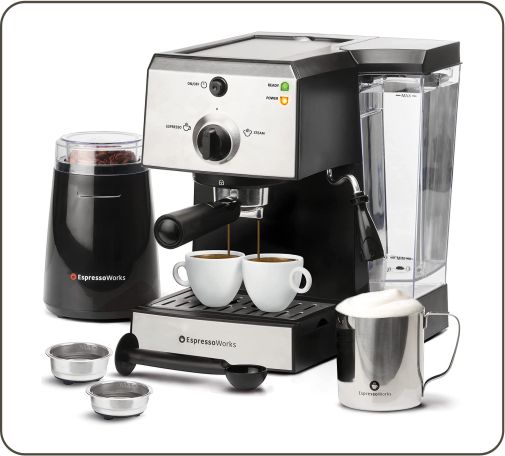 Highlights
Espresso and Cappuccino Maker
15 Bar Pump Pressure System
Built-in Milk Frother
7-Piece Barista Bundle Set
Product Description
A machine from EspressoWorks, which includes a built-in milk frother and a slew of extras, is an additional low-cost choice. In just 45 seconds, it's ready to use, thanks to a 15-bar pump. Removing the tank lets you observe how much water is left in the tank.
There are a few issues with this equipment. One of the drawbacks is that the espresso it makes isn't of the highest standard. There are also leaks in the machine itself, and it seems to move the water through the coffee grinds too quickly to be effective at all.
It's challenging to figure out how to build the optimum cup for you because there are many customizable settings. The grinder is convenient. However, it's prone to jamming. Since this machine appears to have lifespan difficulties, its overall durability is concerned.
7. Gaggia Brera Super Automatic Espresso Machine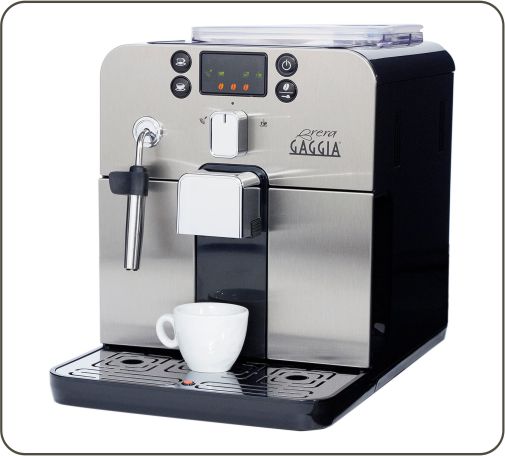 Highlights
Espresso Machine (Super Automatic)
Rapid Steam Technology
LED Display
1-Year Warranty
Product Description
Gaggia and De'Longhi are two of the most well-known names in the coffee industry, and their equipment is noted for its quality.
The Brera has a 17-bar pump, a bypass grinder that lets you use whole or pre-ground beans, an adaptation system that progressively learns your chosen grind, five grind settings, and a stainless steel Pannarello steam wand, and a 40-ounce water tank, to name a few features.
No tamping or porta filtering is required due to the ultra-automated nature of the system's user interface.
Super-automatic features include steam wands that automatically foam milk, so you don't have to. Rapid steam technology ensures that the machine heats up quickly and transitions quickly from extraction to steaming.
The water tank and drag box can be removed from the front of the machine for easy cleaning. Only the back of Breville's water reservoir is reachable, which is inconvenient. This particular model is equipped with two spouts, allowing you to make two espresso cups at once.
8. Breville Bambino Plus- Best for The Money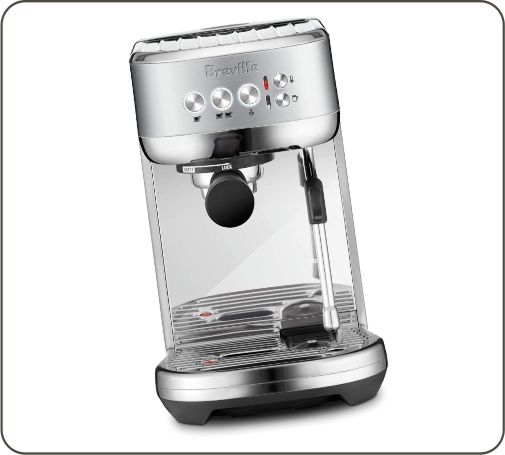 Highlights
Bambino Plus Espresso Machine
Dose Control Grinding
Optimal Water Pressure
Faster Heat-up Time
Product Description
Breville's Bambino Plus is another winner. This Infuser sibling is feature-rich. This espresso machine seems to prioritize functionality over construction quality. It has outstanding features. Pre-infusion, PID temperature control, and a hands-free steam wand (a feature that is unheard of at this price point).
Like the Infuser, it comes with single and double-shot buckets. The baskets are double-walled. These are wonderful for beginners and forgiving, but not for espresso lovers. With 15-bar pump pressure and thermo-jet technology, it heats up in 3 seconds.
The Bambino Plus is superior to its predecessor, the Bambino, and would be an excellent match for some. Automatic milk frothing is excellent if you want good espresso but don't want to learn the basics.
9. De'Longhi America EN750MB Nespresso Lattissima Pro Machine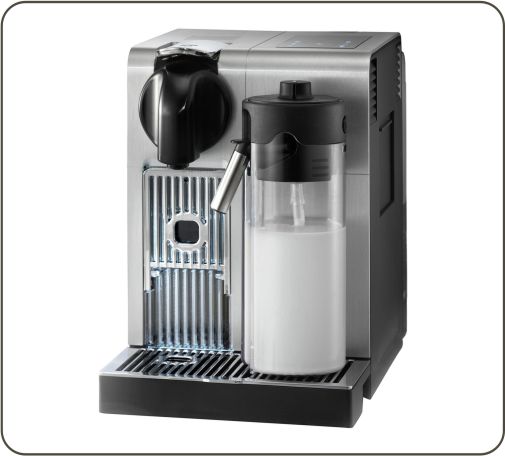 Highlights
Lattissima Pro Original Espresso Machine
Automatic Cappuccino System
Patented Espresso Extraction System
Rapid Heat-up Time
Product Description
De'Longhi Automatic Cappuccino System can produce properly layered espresso beverages with a dense, creamy, and long-lasting foam in each cup.
The pinnacle of practicality. The finest espressos are contained within the recyclable aluminum capsules, ensuring an authentic taste without measuring or cleanup. 16-ounce milk carafe capacity (liters) (.5 liter).
With 19 bars of pressure, De'Longhi's innovative espresso extraction mechanism delivers the perfect water flow for maximum flavor and temperature extraction in each cup.
It is possible to control the milk dispensed during extraction using the inbuilt carafe. To keep your food fresh, simply remove it from the refrigerator. The dishwasher-safe unit is also designed to prevent milk from coming into touch with the machine.
Espresso is ready in a matter of minutes. The thermoblock heating system reduces cold-start heating time to seconds, making it more efficient. Fifteen capsules have been removed from the used capsule container.
10. Nespresso Espresso Machine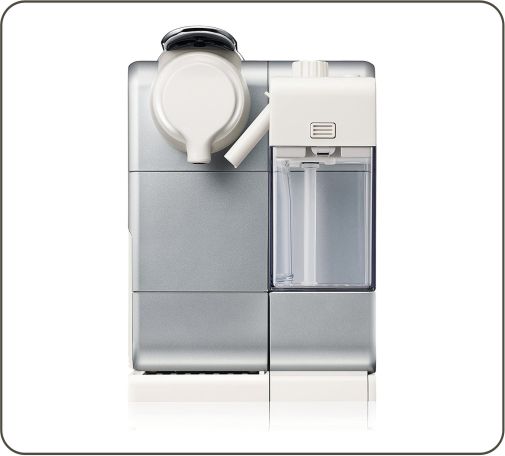 Highlights
Original Espresso Machine
Milk Frother
Frosted Silver
One-touch Recipe
19-Bar High-Pressure Pump
Made in Italy
Product Description
If you're looking for a high-quality cup of espresso but don't want to put in any effort, this machine is for you. It's as simple as pressing a button to get your desired taste. This machine has six different buttons, so you can make any espresso you want with only a button push.
You can expect a consistent, seductive, and exquisite taste using a Nespresso machine. It's easy to use and has a speedy heating system to have your coffee quickly.
To make the perfect espresso, simply adjust your coffee maker's amounts of milk and espresso. Enjoy the robust flavor of espresso without having to put forth any effort.
11. Breville-Nespresso USA Nespresso Creatista Coffee Espresso Machine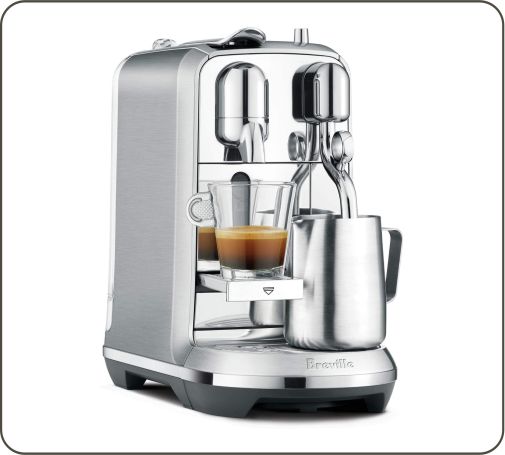 Highlights
Brushed Stainless Steel
Smart Coffee and Espresso Maker
TFT LCD Display
2-Year Warranty
Product Description
It's a gorgeous partnership between Nespresso and Breville and an excellent option if you're looking for a capsule machine. The Nespresso Creatista is a single-serve machine that uses Nespresso capsules.
Among the many valuable options it provides is the ability to make different kinds of espresso drinks, such as ristretto, espresso, and lungo, as well as flat white, cappuccino, and latte macchiato, with the help of the included automatic brother.
It also has an intuitive TFT LCD with a quick heat-up time of only three seconds.
This machine has a very narrow and compact design, making it ideal for use on a countertop in a small room. Front access to the drip tray and a pod holder for discarded capsules makes it easy to clean and maintain.
GE and Panasonic have teamed up to create a simple and intuitive capsule-style machine.
Best Espresso Machine Under $500- Buyer's Guide
Here are a few factors to consider while looking for the most delicate espresso machine under $500. Please see the following purchase guide for further information:
Bars of Pressure
If you want an espresso, you must use at least nine bars of pressure to pump water through the coffee grounds. The quicker you can pull a shot, the greater the pressure you're under. Espresso can be brewed fast and with a thick crema thanks to the 15 bar pressure of several machines in this list.
Materials Used
To make espresso, you'll need a machine with high-quality components. Ideally, that implies it will be made of stainless steel. Alternatively, if the machine contains plastic components, it will be the exterior, such as its exterior or the water tank. A metal pressure pump and heating coil are essential parts of the machine.
Powerful Heating Features
Espresso should be piping hot. You'll need a machine that can quickly heat water and keep it hot while forced through your stifled coffee grounds at high pressure. High-quality materials that won't quickly break down should be used for the heating elements.
Semi-automatic vs. Automatic
Choosing a semi-automatic espresso machine is the best option if you prefer to have some degree of control over the way your machine brews a shot. In this manner, you may manage the number of grounds, the tamping, and the brew strength, depending on the machine.
Automatic machines are the best option to add the water, coffee, or even whole coffee beans, into a hopper and let the machine handle the rest.
Adjustable Cup Sizes
For those who prefer cappuccinos or lattes, the machines in this list must have the flexibility to accommodate multiple cup sizes, as you'll need a larger cup for the milk. There are exceptions, of course, if you want a single or double espresso shot without milk.
Built-in Milk Frother
You can use the espresso machine's built-in milk frother if you want a rich, creamy cappuccino or latte. This is a must-have if you like your coffee drinks with milk.
Size of Machine
Size matters a lot if you have limited counter space in your kitchen. Many devices are slimmer in this list, but the water tanks are often smaller. A large appliance may be unnecessary, even if your kitchen has many areas.
Check each machine's specifications to ensure it will fit on your counters before you buy it.
Extra Features
A separate hot water faucet, various accessories, and a pre-infusion option are just some of the extras you'll find in this list of the best drip coffee makers. You may want a device that can do everything to get the most out of your $500 budget.
Ease of Cleaning
Having an easy-clean machine is good because you may use it every day. Cleaning is made simpler by features like removable sections that contact the coffee grounds or front-loading water tanks.
Ease of Use
Some machines can be tricky to operate if you're not accustomed to tamping the grounds in a portafilter. On the other hand, other machines allow you to press a button and be done with it. It all comes down to how comfortable you are and eager to learn new things.
Conclusion
As a result of its wealth of useful features, we've decided that the Breville the Infuser Espresso Machine is the best espresso machine under $500. Pre-infusion is a great way to ensure that the grounds get a chance to blossom before you pull the trigger.
Having a powerful enough boiler to keep the water warm and a sufficient amount of pressure to make a great cup of espresso is essential. More minor details, such as the built-in milk frother and separate hot water faucet, are also appreciated.
With its small dimensions and full 15 bar of pressure, the De'Longhi DEDICA Espresso Machine is the best budget choice. Even though it's only a few inches wide, a milk frother and an adjustable drip tray are included.
"This article contains affiliate links, which means that Best Coffee Sip will be compensated if you buy something after clicking on one of the links. Read full disclosure statement."