Sophistication and decadence coexist together in the world of best coffee liqueur. Coffee-flavored liqueurs, unlike traditional liqueurs, can be enjoyed as a sweet treat before or after a meal.
Liqueurs made from coffee combine two of life's greatest pleasures: alcohol and caffeine (and save you the cost of ordering both coffee and a digestif). These bitterness tipples are the ideal end to any big meal to satisfy your sweet craving and soothe your tummy.
If you're looking for the best coffee liqueurs on the market, then go no further.
List of 14 Best Coffee Liqeurs
1. Best Overall- St. George Spirits NOLA Coffee Liqueur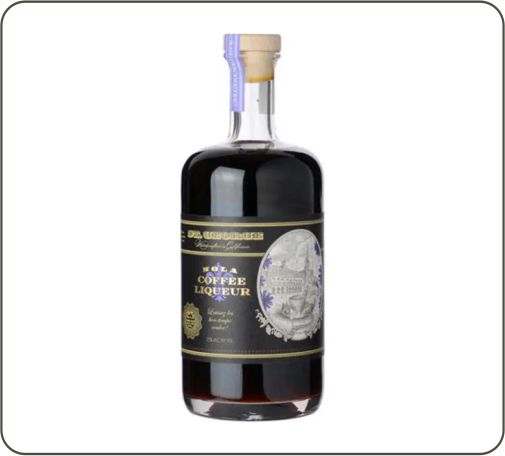 With the addition of a mild cold maceration, Yirgacheffe coffee beans, chicory root, Madagascar vanilla beans, and organic cane sugar combine to create an elixir with depth and richness. Whether you're a coffee connoisseur or just a novice, the NOLA Coffee Liqueur has something to offer everyone.
Complex and earthy, with a hint of sweetness, it's made from a unique blend of freshly roasted Arabica beans and French-roasted chicory root, as well as Madagascar vanilla beans. As an after-dinner drink, it's delightful on its own, but it also makes a fantastic White Russian cocktail.
2. Mr. Black Cold Brew Coffee Liqueur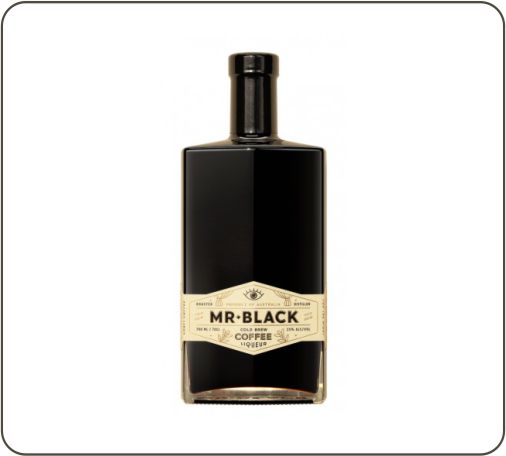 Founded in 2012, Mr. Black is the brainchild of Distillery Botanica's Philip Moore and designer Tom Baker, one of Australia's most highly acclaimed distillers. Distillery Botanica in New South Wales, about 50 miles north of Sydney, produces the premium coffee liqueur.
Mr. Black is a delicious blend of Arabica coffees and Australian wheat vodka. A sophisticated, premium liqueur is robust, balanced, and unapologetically coffee. It contains half the calories and ten times the coffee of traditional liqueurs.
Also Read: 12 Best Coffee For Cold Brew of 2022 and Guides
3. Best for Espresso Martini- Kahlua Original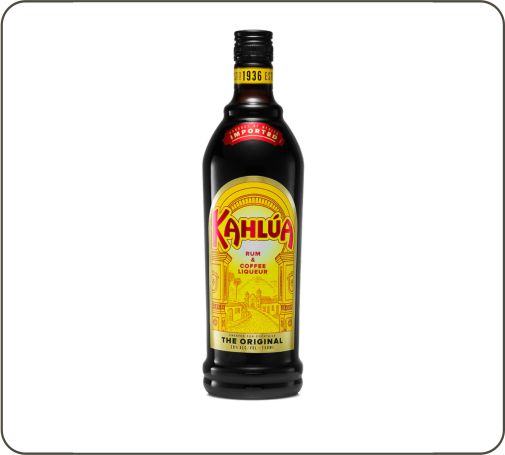 Since its creation in the 1930s, the liqueur Kahlua has used arabica coffee beans and sugar from Mexico's sugar cane fields. This sweet and roasted flavor enhances the alcoholic bite of the vodka in an Espresso Martini.
In Veracruz, Mexico, sugar cane rum, vanilla bean, and Arabica coffee beans were combined to make Kahlua, one of the most well-known coffee liqueurs in the world.
It maintains close ties to the Veracruz region, where it runs a sustainable coffee bean procurement program. The color of the spirit is dark brown, and it has a strength of 21 percent by volume (ABV).
4. Cold & Blac Coffee Liqueur (21% ABV)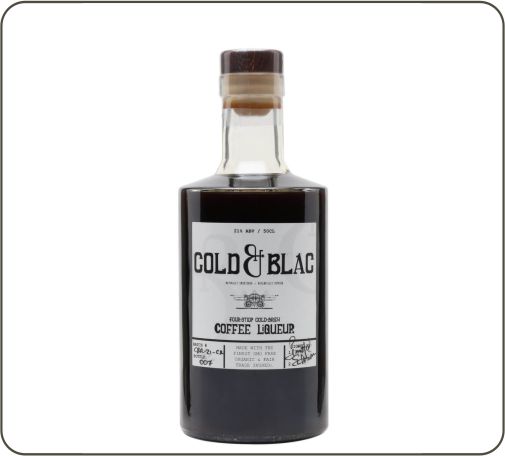 Cold & Blac is an organic coffee liqueur from England made from whole beans. This organic and Fairtrade-certified cocktail mixer, naturally sweetened, is a great addition to your favorite cocktail recipes.
Fresh out of the ultra-trendy world of hipsters. A coffee liqueur called Dalston was created by Cold & Blac and is the first to be made in London.
Developed in collaboration with photographer and mixologist Tem Melles, this unique blend of fresh coffee, caramel, and chocolate is now available nationwide at select bars and restaurants.
It's a deliciously sweet drink that'll have you mingling till the wee hours of the morning! With a splash of tonic, you'll be able to appreciate this complex mixture completely.
Also Read: 14 Best Organic Coffee of 2022 (Reviews)
5. Somrus Coffee Cream Liqueur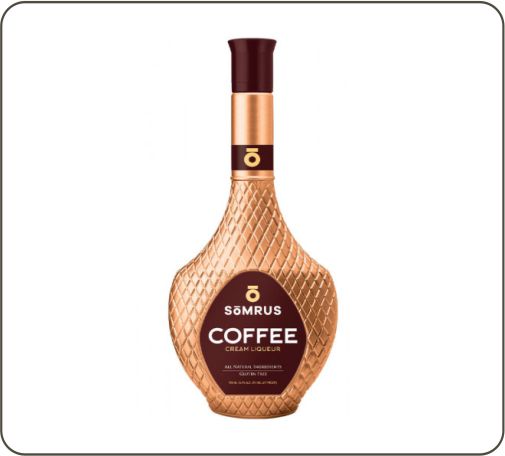 Real Wisconsin dairy cream and artisanal Caribbean rum combine to create Somrus Coffee Cream Liqueur. It is based on roasted chicory and roasted Arabica coffee beans, inspired by New Orleans-style coffee and South Indian Kaapi.
Handcrafted rum and real dairy cream are used to enhance the flavors of each of these expressions. Rather, they aim for a taste that is a cross between gourmet and homey with a global twist.
Drinks should be as flavor-forward as food, according to the House of Somrus. They provide a wide variety of offerings that can be enjoyed all year round and day long.
6. Du Nord Café Frieda Coffee Liqueur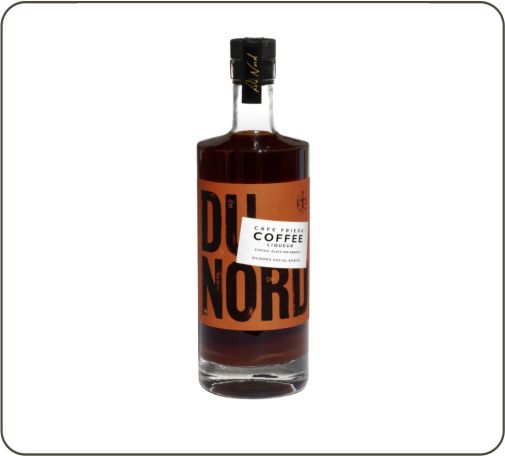 Coffee liqueur Du Nord Café Frieda Coffee Liqueur is another top-quality bottle made with extra focus on the coffee craft rather than as an ancillary ingredient to your sweet cocktail or espresso martini recipe.
Peace Coffee Yeti blends locally roasted coffee from the Du Nord distillery in Minneapolis with spicy chicory to get a well-balanced flavor and a silky texture with flecks of spice and stone fruit flavor.
Because of the combination of spice and fruit, this coffee provides a drinking experience because of spice and fruit notes and the addition of chocolate that is above and beyond your typical cup of coffee, with a powerful but pleasurable mouthfeel long-lasting aftertaste.
Also Read: 13 Best Dark Roast Coffee Brands of 2022
7. Mozart Chocolate Coffee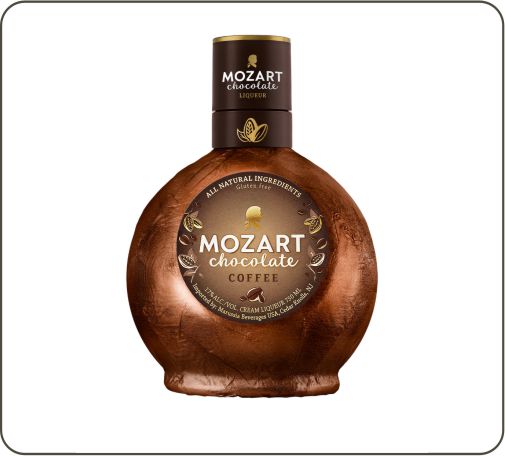 Using only the finest coffee, Belgian chocolate, and natural fruit flavors, Mozart Coffee Chocolate Liqueur is an affordable and interesting Austrian brand (thus the name Mozart).
You can sip Mozart Chocolate Liqueur plain or over ice and enjoy the creamy texture and overall smoothness of flavor that resembles that of a cream liqueur, but with a greater chocolate concentration.
If you're looking for a new base liquor to use in your cocktails, try Mozart in a whipped cream mudslide for a unique flavor.
8. Best for Black Russian- Leopold Bros. Coffee Liqueur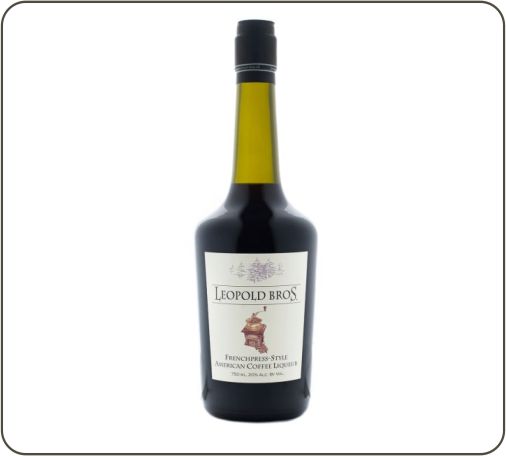 In addition to this coffee liqueur, Colorado distillery Leopold Bros produces an astounding assortment of spirits, including a version initially created in 2002.
Freshly roasted coffee beans are placed in a water press. The coffee is then combined with raw cane sugar and base alcohol to create a liqueur.
This is a wonderful choice for a Black Russian if you truly want the fresh coffee aromas to come through in your drink.
Do not be concerned if there is some sediment in the bottle. This is simply evidence that the distillery uses real coffee beans in its production method.
9. Best Digestif- Jägermeister Cold Brew Coffee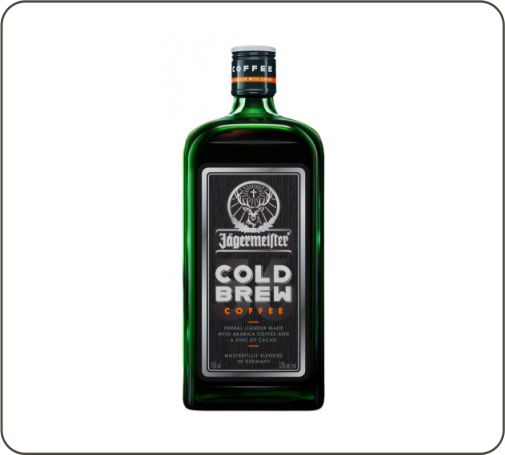 Germany's Jägermeister is frequently served as an ice-cold shot from a machine behind the bar. This new expression combines the 56 botanicals of the liqueur with the aromas of cold brew coffee, which the company introduced in 2019.
Overall, the results are appealing, as the chocolate undertones blend well with the characteristic floral arrangement. Make sure to drink this one ice cold to get the full effect.
10. Manly Spirits Co. Black Fin Cold Brew Coffee Liqueur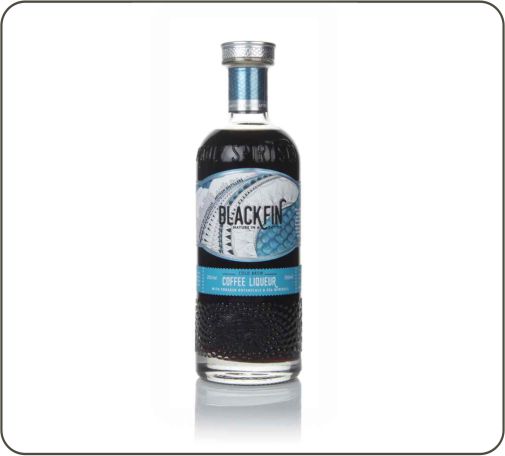 Manly Beach waves inspired this Australian brew, but it's not for those with a weak stomach. The liqueur has a complex flavor that combines a pronounced bitterness with a pleasant sweetness.
Seven Miles Coffee Roasters and Manly Spirits Co collaborated to create Black Fin Cold Brew Coffee Liqueur, inspired by early morning surf on Australia's Northern beaches and a cup of joe.
Straight up, in an espresso martini, or even with tonic water, this coffee liqueur is delicious. This is not an exaggeration.
11. Sierra Milenario Café Tequila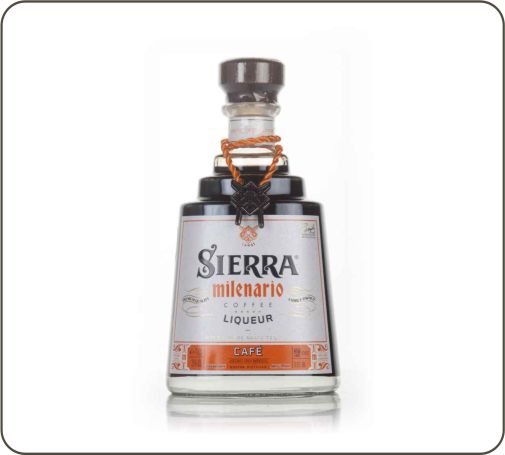 Sierra Milenario tequila's premium line includes this bottle, part of that category. With a 35 percent alcohol by volume (ABV), this liqueur packs a punch, but it is also decadently moreish, with aromas of chocolate orange and crisp vanilla to complement the alcohol.
A delightful coffee liqueur made by blending superb Sierra Milenario Blanco tequila with high-quality coffee and vanilla extract, make a chilled drink or serve it straight up.
12. Lyre's Coffee Original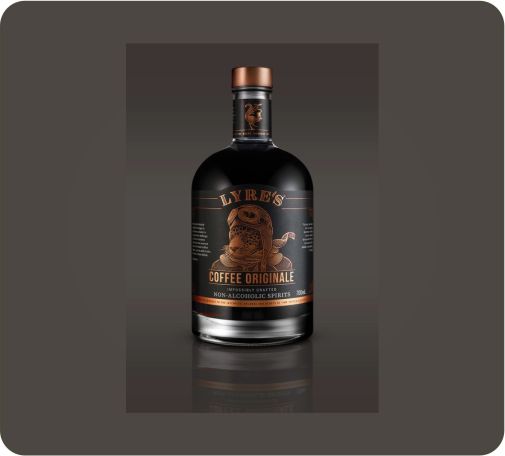 Impossibly designed to capture the spirit of a rich and vinous coffee liqueur with a distinct and currant aroma, this unique spirit is now available for your enjoyment. Lyre's non-alcoholic spirits aren't merely imitations; they stand on their own as a high level of quality.
If you prefer a non-alcoholic coffee liqueur, that's fine, too. This is the one-of-a-kind product you've been looking for: lyres. When it comes to making coffee liqueur, this is an excellent replacement.
13. SESIÓN Tequila Coffee- Best Premium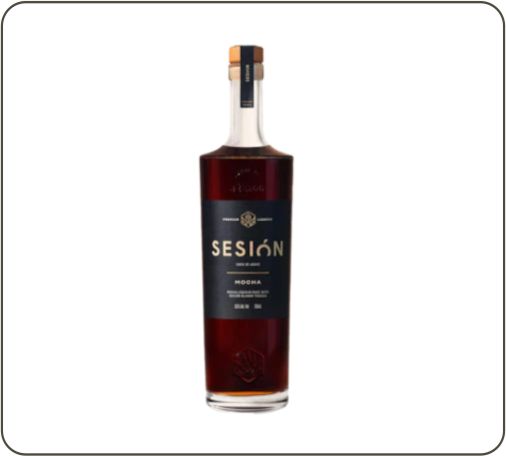 Australian coffee icons Jennifer Hawkins and Jake Wall founded SESIN, a robust take on coffee made entirely of Blue Agave, a plant native to the Andes.
In this ultra-premium edition, which hails from the Mexican state of Jalisco, there are flavors of chocolate fondant, biscuits, and bread dough that flow into a palate of cold-brew coffee to create a rich, creamy, and sweet finish.
14. Bittermens New Orleans Coffee Liqueur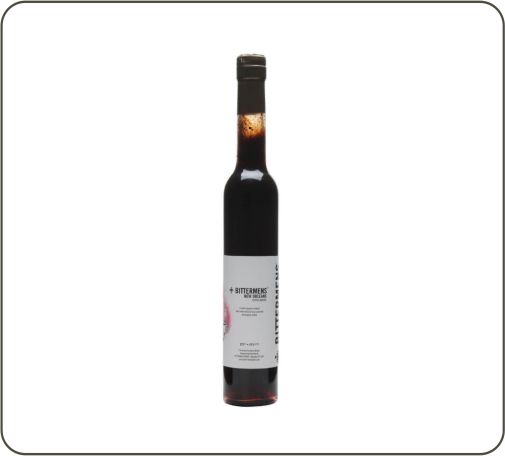 Using chicory root, organic French vanilla, cacao nibs from Taza coffee, and alcoholic spirits, Bittermens New Orleans Coffee Liqueur pays homage to two iconic New Orleans flavors: coffee and chicory.
Anderson Stockdale Chocolate provided the Brazilian coffee beans for the bottle, then combined with Belgian-style Candi syrup.
It has a rich, earthy, and pleasantly bitter flavor, with a faint sweetness from the Belgian Candi syrup added to balance things out a touch. With the addition of chicory, this bottle takes on a distinctive flavor that is perfect for sipping neat or mixing into cocktails.
Conclusion
Quality coffee liqueur's growth parallels the rise in coffee production's concentration on flavor. For many distillers, the coffee utilized and the extraction process are the most important aspects of this liqueur type. Previously, the coffee flavor was a modest, complementing component of this liqueur style.
Brands that emphasize cold-brew press manufacturing, quality beans, and an espresso coffee flavor may be more essential than those that emphasize sweet, smooth, and creamy features in the past.
New entrants to the liqueur market are developing high-quality craft liqueur at affordable prices aimed squarely at the coffee enthusiast.
Also Read: How Long Do Coffee Beans Last? – Guide